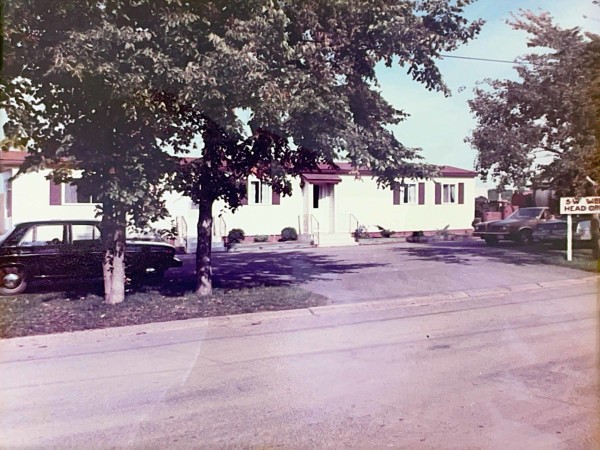 S. W. Weeks Construction Limited, founded by Scott W. Weeks and incorporated in 1971, has carried out aggregate production and construction projects throughout the Maritime Provinces over the last 50 years. Scott Weeks' engineering and construction background inspired him to strike out on his own with three employees doing small wharf jobs.
In 1972, Weeks Construction started its first municipal water and sewer project in Inverness, N.S. Expanding its employee base and equipment, Weeks Construction focused on water and sewer projects throughout eastern Nova Scotia and Cape Breton and to this day, these types of projects are an important component of its annual construction program. Scott Weeks was a founding committee member of the Standard Specifications for Municipal Services for the province of Nova Scotia and also a past president of the Nova Scotia Roadbuilders Association. In the mid-1970s, Scott Weeks, with his previous experience in aggregate and asphalt production, decided to purchase an asphalt plant and portable crushers and completed highway projects throughout Eastern Nova Scotia and Cape Breton for the province of Nova Scotia. Scott Weeks was known in the construction industry as having a tremendous knowledge of crushing equipment and being very innovative in developing more efficient means of producing aggregate for the highways in the Maritime Provinces. Scott was often called upon by various contractors to provide insight into unique and difficult tasks. He developed S. W. Weeks Construction Limited into one of the most modern aggregate production businesses in the Maritime Provinces.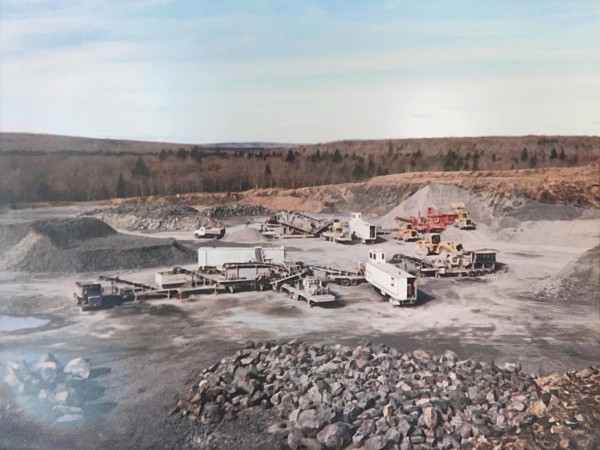 In the early 1980's, Weeks Construction got out of the asphalt paving sector and concentrated on doing custom crushing for other asphalt producers while incorporating the latest technologies for producing high quality aggregates. Up until the mid-1980s, Weeks Construction mainly completed projects outside its home base of Pictou County. In 1981, the company opened a new quarry in MacLellans Mountain, Pictou County and when the highway asphalt paving division of the company was shut down, the employees and equipment came to Pictou County and a new Pictou County construction division was set up. Over the years and to this day, Weeks Construction is the dominant contractor in this area carrying out municipal and private asphalt projects, water and sewer, concrete curbing and sidewalks, and site work projects along with supplying aggregates to local and Eastern Prince Edward Island markets.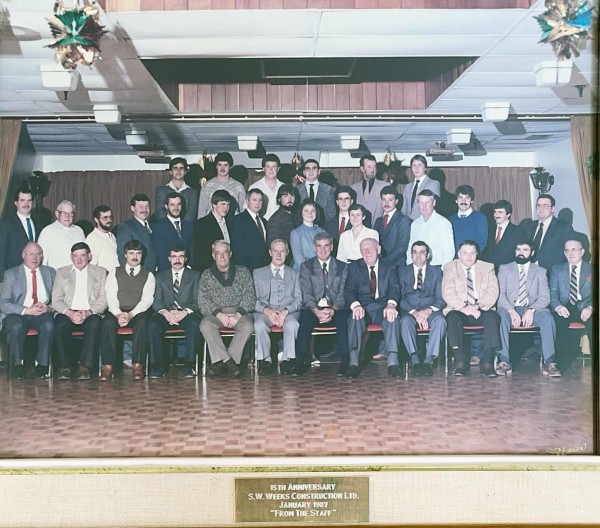 In the late 1980's, Weeks Construction expanded its aggregate division by purchasing the sand and gravel wash plant operation in Barney's River Pictou County from Schurman Construction Ltd. of P.E.I. This operation supplied classified concrete sand and concrete stone to markets in P.E.I. and eastern Nova Scotia. In 1990, a new quarry was developed in Mt. Thom, Pictou County which supplied high quality aggregates to eastern P.E.I., Truro and Pictou County markets. Along with the MacLellans Mountain quarry, the Mt. Thom quarry is in full production today supplying valued aggregates. In 1995, Weeks Construction had a core workforce of 50-60 employees.
In 1993, Scott Weeks was diagnosed with brain cancer and in January 1995, he lost his battle with cancer. Scott Weeks is best remembered for his extraordinary leadership and a passion for the community. He was the recipient of the Citizenship Award from APENS and in the same year he was the initial recipient of the Pictou County Chamber of Commerce Business Person of the Year. Scott is truly missed by his family, employees, and community. When Scott was unable to be actively involved in the business due to his illness, D.J. Campbell, who joined the company in 1973 from university and was Vice President of Weeks Construction, took over the reins of the company. Scott Weeks's integrity and reputation in the construction industry and in the community was an inspiration to all who knew him especially his employees who pulled together and took on the responsibilities they were trained for.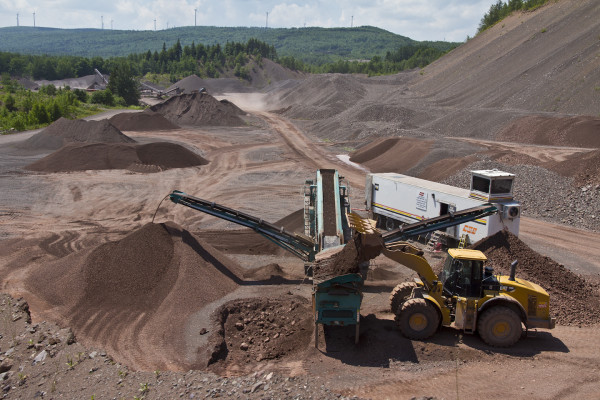 The strength of these employees shone through and is evident today as the company has grown to new heights. Two years after Scott's passing and the company confident under its new leadership, it was time to expand in the areas of its strengths. On the aggregate side of the company, the sand and gravel wash plant division was expanded. A new wash plant operation was set up in Six Mile Brook, Pictou County to replace the Barneys River operation which ran out of gravel reserves. In 1999, Weeks Construction purchased Chown Enterprises Limited of Penobsquis N.B., a sand and gravel wash plant operation. This operation was completely modernized by Weeks and is currently the main supplier of classified concrete sand for the Sussex and Moncton, N.B. markets.
A new quarry was developed in 1999 in Troy, Cape Breton (Outside Port Hawkesbury) and in East Uniacke (Outside Halifax Regional Municipality) in 2003. In addition to these new quarries, three local Pictou County competing quarries were bought out by Weeks Construction (2000-2007) to stabilize aggregate prices and control the local aggregate market. In 2006, Weeks Construction purchased the sand and gravel operation of Shaw Resources in Canaan Mountain, Cumberland County, N.S. This location has one of the largest high quality sand reserves in Nova Scotia. This operation supplies concrete sand to P.E.I. and Moncton markets. Irving (OSCO) purchased this operation from Weeks in 2019.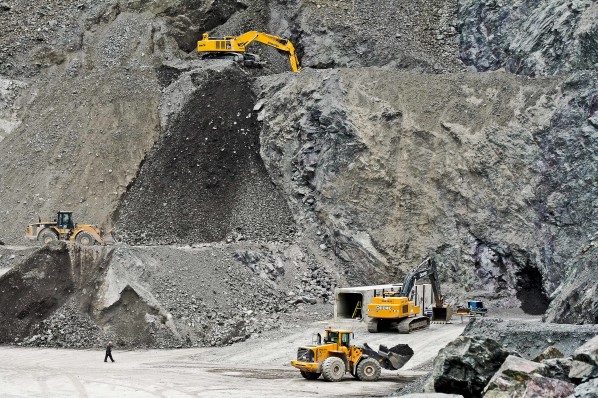 Another expansion was to the crushing division in 1995 when a third mobile crushing spread was added to the fleet to increase more flexibility for the custom crushing operations. Over the next number of years, major custom crushing contracts were carried out in New Brunswick and Prince Edward Island plus looking after the aggregate requirements for the company's Nova Scotia operations and quarries. Three crushing spreads are maintained today to meet the requirements of the custom crushing done for customers and the internal crushing requirements of the Weeks owned quarries and construction projects throughout the province of Nova Scotia.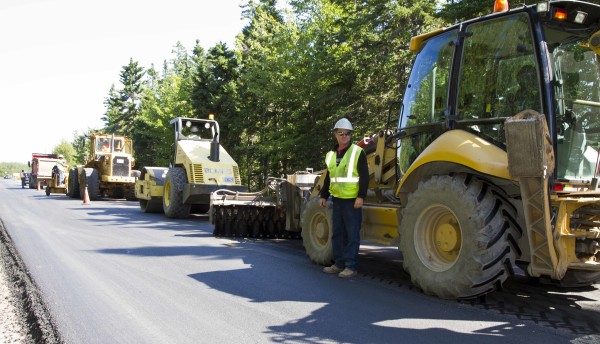 In 2000, Weeks Construction bought the asphalt paving company MacPhee Contracting Inc. of Halifax who Weeks had been doing all the aggregate production for several years. This was the opportunity for Weeks to re-enter the provincial highway asphalt paving industry after leaving this program in the early 1980s. Since 2000, with the opportunity to reenter the provincial paving program, Weeks Construction has added a new modern portable asphalt plant with asphalt recycling capabilities and an in-house asphalt lab meeting all the asphalt testing requirements. The latest high tech paving equipment is used to place the hot mix asphalt on the highway projects. Weeks Construction, with its highly skilled workforce and supervision, has developed the highway division into one of the top highway paving contractors in Nova Scotia. Weeks Construction was awarded top paving contractor in Nova Scotia as a result of the quality work completed for the government of Nova Scotia. One of the last paving projects carried out by Weeks before it shut down this operation in the early 1980's was a paving project on the Cabot Trail in Cape Breton. The company has come full circle as one of the highway projects completed in 2020 was a paving project on the Cabot Trail.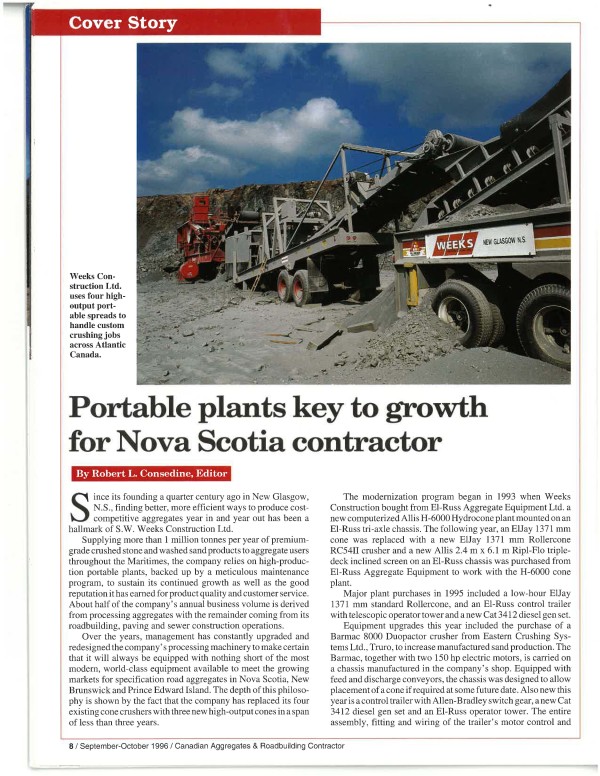 As Weeks Construction expanded its operations, other complimentary areas within the company expanded as well. A modern shop facility has developed to handle all the maintenance needs of the mobile equipment along with the larger aggregate and asphalt equipment. A highly skilled workforce of welders, mechanics, and parts department allow Weeks to maintain all of its equipment in-house. A large fleet of tractor trailer and tandem trucks also developed over the years to help deliver aggregates to projects and move the heavy equipment from project to project. The construction division of Weeks Construction also plays an important role in the overall operation the company. It too has been blessed with a highly skilled workforce and supervision. This has allowed the company to complete many projects large and small in the areas of municipal water and sewer, municipal and private asphalt, concrete curb and sidewalks, site works for large and small building projects. Weeks Construction with all its resources including an in-house survey crew, available aggregates and asphalt, skilled workforce and modern equipment, very little outside resources are required to complete most of the projects.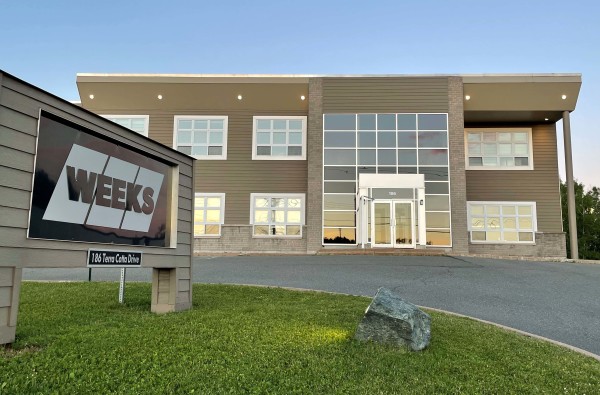 Any strong successful company cannot survive without a competent support staff. This too is an area of the company that has grown and shown excellence over the 50 year life of the company. Weeks Construction's administrative department continues to perform its duties at a high level providing financial information critical to the performance of operations being carried out in the most cost effective way. The administrative department works hand in hand with the estimating and survey departments in both the pricing of potential projects to the final costing of the completed project. These departments operate with the latest computer and communications technology available. Weeks Construction's highly motivated and educated staff are a critical component in the overall workings of the company.
D.J. Campbell, like Scott Weeks, was a past president of the Nova Scotia Roadbuilders Association. In 2014, after 40 years with Weeks Construction, he retired as C.E.O. and General Manager. He was very proud of the fact that the employee base had grown to 200-250 employees and a large number of the long term employees that were such an important factor as to why S. W. Weeks Construction Limited was so successful and respected in the construction industry.
Planning for D.J.'s retirement in 2014, Scott's son, Stephen Weeks was appointed C.E.O. and President of the company in 2013. Stephen graduated from Technical University of Nova Scotia in 1991 and started with the company in 1993. He was the head of the company's crushing division with extensive knowledge and expertise in aggregate production. He too was a past president of the Nova Scotia Roadbuilders Association and was also on the Board of the Aberdeen Hospital Foundation.
Weeks Construction has always been a family owned and operated company. In addition to Stephen, Susan also started with the company in 1993 after graduating from TUNS with her chemical engineering degree and currently serves as Safety Officer. Jennifer, the youngest of the three siblings, worked for the company for years since 1992 and left in 2003 to raise a family. She continues to serve the company as a member of the company's Board of Directors along with their mother, Audrey.
The 50 year milestone for the company is a testament to all the employees past and present who contributed to the success of the company.